Orthotics & Splints
Mr Roche works closely with highly skilled personnel to ensure quality and comfortable orthotics are used to relieve symptoms, facilitate healing, and return to function.
Orthotics are any external device used in the foot and ankle or anywhere in the body for that matter. They can be made of a variety of materials to provide a variety of functions including:
Changing the structural shape of the foot or ankle to improve function and reduce pain
Providing support to a painful foot or ankle
Controlling or limit the movement at a part of the foot or ankle for pain relief or promote healing
Altering the weight distribution through the foot to promote healing or reduce localised pain
Examples used to treat foot and ankle conditions include: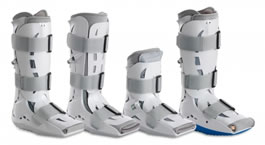 1. Walking boots to rehabilitate from ankle or foot surgery. Usually worn on short-term basis.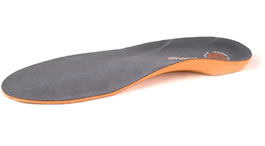 2. Insoles used to support the foot in patients with foot pain or deformity (a wide variety of designs are tailored specifically to clinical conditions)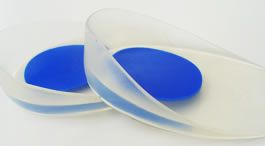 3. Silicon heel insert to treat Heel pain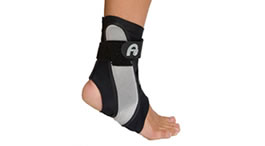 4. Ankle support for ligament injuries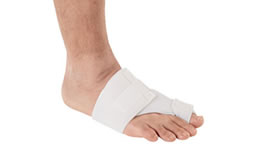 5. Big toe splint to correct a bunion deformity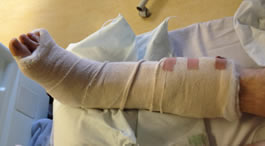 6. Plaster backslab, used initially post-operatively to support the foot and ankle while the wound heals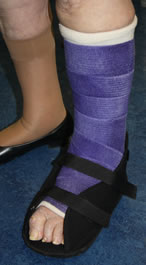 7. Lightweight fibre glass plaster, used after the backslab to support and promote healing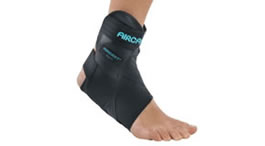 8. PTTD brace, used to support the arch in patients with arch pain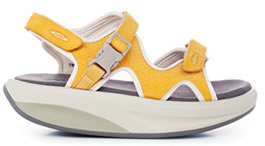 9. Rocker bottom shoes, used to treat ankle, hindfoot, midfoot or forefoot arthritis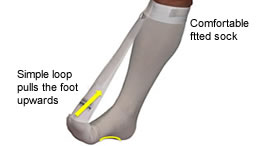 10. Foot dorsiflexion night splints. To treat Plantar fasciitis or heel pain